Solar rental potential at 6/12 Strathgrove Way Orange, NSW 2800
If you're considering installing or renting solar panels at 6/12 Strathgrove Way Orange, NSW 2800, this page will help you determine the solar potential of this property.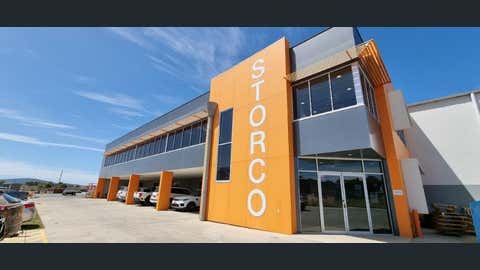 | | |
| --- | --- |
| LEASE | $499,837 P.A. excluding GST |
| LEASE RATE | 130 / m2 / year |
| FLOOR AREA | 3845 m² |
| CAR PARKS | 36 |
| AGENT | Chris Gryllis Real Estate |



The property consists of Industrial/Warehouse, Offices. It has 36 car park(s), which may be suitable for a solar car park or ground mounted solar in addition to roof top solar.
Solar is booming in Huntley
The benefits of solar power are no secret to the Huntley and the greater Orange City community. Over 25.32 million dollars (16,166 kW) of solar panels have been deployed in Huntley and surrounding suburbs (Belgravia, Boree, Borenore, Byng, Cadia, Canobolas, Cargo, Clergate, Clifton Grove, Emu Swamp, Four Mile Creek, Kangaroobie, Kerrs Creek, Lewis Ponds, Lidster, Lower Lewis Ponds, Lucknow, March, Mullion Creek, Nashdale, Ophir, Orange, Panuara, Shadforth, Spring Creek, Spring Hill, Springside, Summer Hill Creek, Waldegrave and Windera) as the community prioritises saving dollars and the environment.
Bring 6/12 Strathgrove Way Orange, NSW 2800 into the 21st centruy by renting and installing a solar panels.
Businesses and residents of Huntley are collectively generating $4,887,773 of energy at retail prices a year! This is based on an average of 66,956 kWh of energy production a day and retail electricity costs of 20c per kilowatt-hour. The solar panels in Huntley are also offsetting greenhouse gas emission, with the solar systems in Huntley reducing 20,040 tonnes of carbon dioxide emissions every year.
If 6/12 Strathgrove Way Orange, NSW 2800 isn't the place you're looking for, you can go back to the
Huntley solar rental page
or search for a different town, suburb or post code here:
Considering renting solar panels at 6/12 Strathgrove Way Orange, NSW 2800? Try our solar lease calculator for commerical buildings.
Average daily consumption (kWh)
Cost of Electricty (cents)
How many days a week do you operate?
What percentage of your energy consumption do you estimate is during the day?
System Size (kW)?
How long would you like to lease the solar panels?
Savings on your electricity bill: $
Abatement of carbon dioxide emmissions: tonnes per annum
Your business at 6/12 Strathgrove Way Orange, NSW 2800 will be $ better off per year after paying for the solar rental. After the year rental term you will be $ better off!
On-site solar utilisation score
* above 50 is good, 100 is optimal.
Solar power availability in Huntley
Huntley gets solar irradiation levels of an annual average of 4.94 kilowatt hours per square metre. The following graph shows the daily average solar irradiation/power levels per kW installed in Huntley for each month.